Feel Better Soon Tea $14.00

Blend of organic herbs traditionally used to comfort Cold & Flu symptoms, including Elder flowers, Red clover, Boneset, Mullein, Nettle leaf, Ginger and Rosehips 2 oz.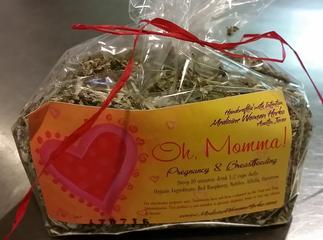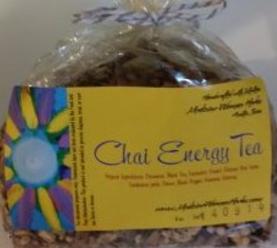 Food as Medicine! (okay, technically, "Drink your Medicine," but when has taking your medicine ever tasted soooo good?)
​

Respiratory Tonic Tea $14.00

Tonic blend of organic herbs (Mullein, Nettle, Red Clover, Coltsfoot, Peppermint, Slippery Elm and Licorice) support healthy respiratory function 2 oz.

​

Information found on this site should not be taken as counsel or advice. If you need assistance, contact a licensed health professional.

We apologize that we are not able to provide more information about the traditional uses of medicinal herbs. FDA regulations view this information as making medical claims. We encourage you to educate yourself and read, read, read about herb uses as we follow the current rules: "This statement was not evaluated by the FDA. Our products are not intended to diagnose, treat, cure, or prevent any disease."
Mental Focus Tea $14.00

Fortify your brain power with this organic herbal tea blend of Holy Basil, Lemon balm, Peppermint, Oat straw, Bacopa, Rosemary and Sage 2 oz.
Oh, Momma! $14.00

Lovely blend of organic herbs (Red Raspberry, Nettle, Oatstraw and Alfalfa) that support pregnancy and breast feeding

2 oz

Liver Cleanse Tea $16.00

Organic herbal roots (Burdock, Yellow dock, Dandelion, Ginger, and Licorice) to gently support liver function 4 oz.

Immune Balance Tea $18.50

Slow cooker blend of medicinal mushrooms (Reishi, Turkey Tail, Maitake, Shitake) and organic herbs (Astragalus, Codonopsis, Shatavari) to support immune function 4 oz.

Daily Nourish/Tonic Tea $14.00

these organic herbs (Nettle, Dandelion leaf, Alfalfa, Oatstraw, Horsetail and Red Clover) to nourish, replenish and fortify 2 oz.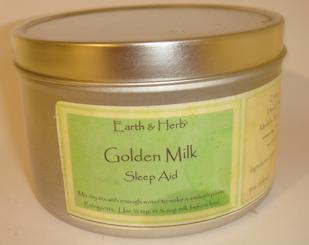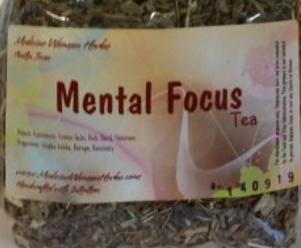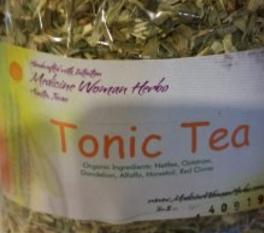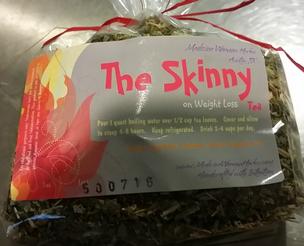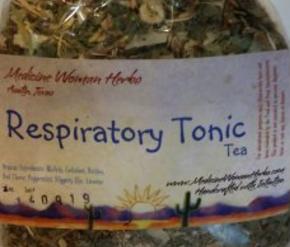 Digestive Tonic Tea $14.00

gentle tonic blend of organic herbs (Lemon Verbena, Holy Basil, Catnip, Hops, Fennel and Licorice) to support healthy digestion 2 oz.

Cholesterol Balance Tea $14.00
a tasty organic herbal blend of Lemongrass, Holy Basil and Ginger to help balance total, HDL, and LDL cholesterol 2 oz.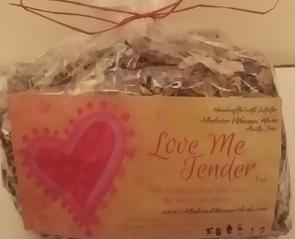 Relaxation in a Cup Tea $14.00

Delicious organic herbal tea blend (Lemon balm, Chamomile, Oatstraw, Passionflower, St. John's wort, Linden and Skullcap) to help you de-stress and relax anytime! 2 oz.

Green Tea $14.00

Organically grown in the USA from high quality green tea (not from China) 3 oz.

Hibiscus Green Tea $14.00

Organic American-grown green tea and cooling hibiscus flowers. Refreshing and fortifying 2 oz.

The Skinny on Weight Loss $14.00

organic herbal tea blend, high in nutrients (Chickweed, Nettle, Dandelion leaf) used to support weight loss 2 oz.
Golden Milk $16.50

Traditional restorative sleep aid blend of organic herbal powders (Ashwagandha and Turmeric) 8 oz

mix with warm milk before bed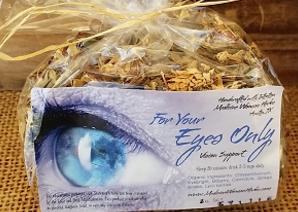 Every Woman's Tea $14.00

Organic herbal blend of Nettles, Red Clover, Red Raspberry and Oat straw that fortify reproductive, nervous, structural systems and support hormonal balance 2 oz.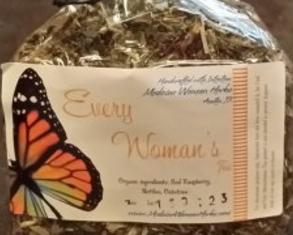 SHIPPING EXCEPTIONS

Due to scheduling conflicts, we will not be responding to inquiries or shipping out orders during these periods:

09/09/23-09/29/23

10/10/23-10/26/23.

Sorry for any inconvenience.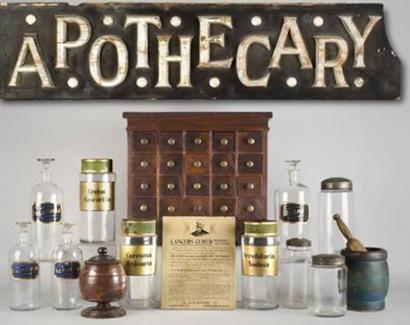 Gut Health Tea $14.00

awesome tasty tea of organic herbs (Plantain, Chamomile, Calendula, Spearmint, Fennel and Licorice) to calm irritated intestinal tissue and support gut health 2 oz.

​

Chai Energy Tea $16.00

hot or iced, a lovely blend of organic chai spices (Cinnamon, Ginger, Star Anise, Cloves, Cardamom, Black Peppercorns and Black Tea, with Guarana and American Ginseng for a gentle energizing boost 4 oz.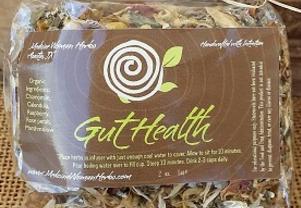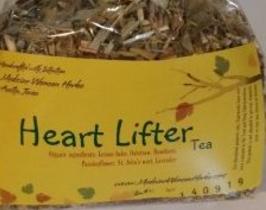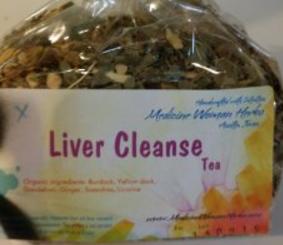 Love Me Tender Tea $14.00

Tasty organic herbal tea blend of Holy Basil, Damiana, Linden flowers, Lavender and Rosemary. A cup of this just makes you want to cuddle 2 oz.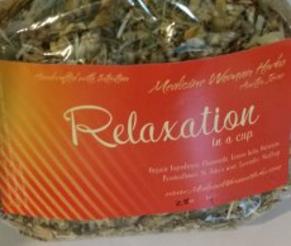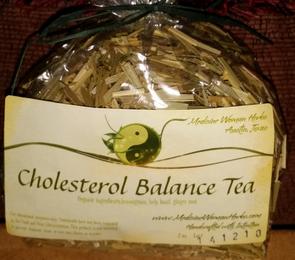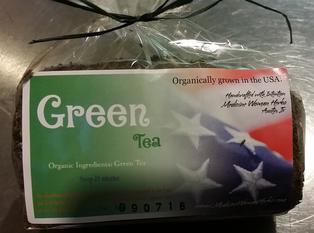 For Your Eyes Only $14.00

Blend of organic herbs (Chrysanthemum, Eyebright, Calendula, Bilberry, and Goji berries) to nourish, fortify and support healthy eyesight 2 oz.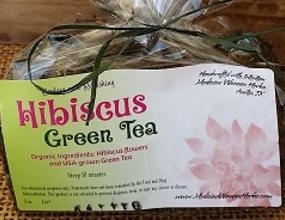 Kidney Tonic Tea $14.00

A soothing tonic blend of organic herbs (Goldenrod, Nettle, Pipsissewa, Bilberry, Cleavers and Corn Silk) to support healthy kidney function 2 oz.



Morning Smoothie $18.00

Organic smoothie blend (Turmeric, Kelp, Spirulina, Dulse, Amla, Basil, Nutritional Yeast and Bee Pollen). Fortifying with vitamins, minerals, antioxidants, and super nutrition! Add to your favorite smoothie 8 oz.

​
Ashwagandha powder $18.00
Makes a lovely bedtime drink to calm stress, support restful sleep and healthy thyroid function; organic powder (mix with milk and molasses) 8 oz.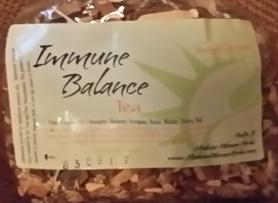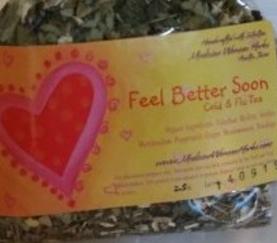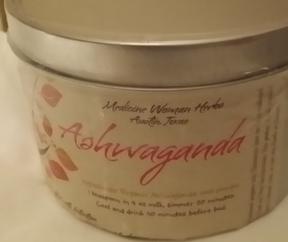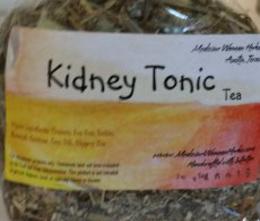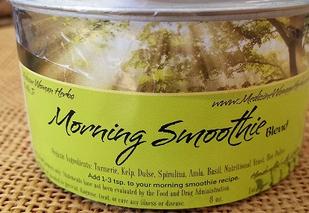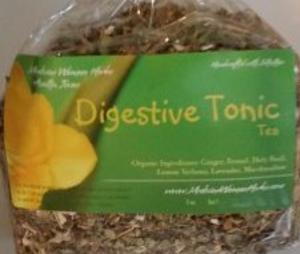 Heart Lifter Tea $14.00

Lovely tasting blend of organic herbs (Lemon balm, Motherwort, Rose petals, Hawthorn and Mimosa flowers, and Rosemary) to lift your spirits, ease grief and help find peace 2 oz.